This syllabus is designed to guide and meet the need for skilled, knowledgeable individuals in this fast changing, diversifying industry. The syllabus advances practical skills across a range of working roles, as well as providing a global and local perspective on travel and tourism. Students gain an overview of the industry, and learn about popular destinations, customer care, working procedures, travel and tourism products a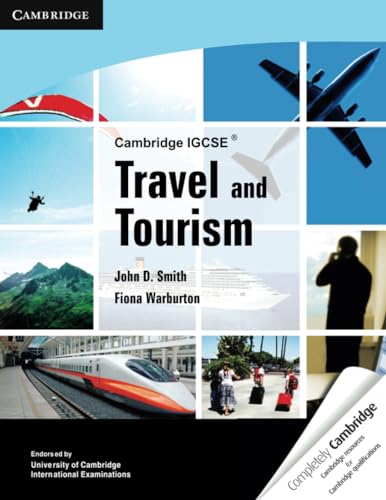 nd services, as well as marketing and promotion.
Through the studies, students will gain an understanding of the models, theories, and concepts used within the industry, and also enhance their skills of investigation, analysis, evaluation and interpretation.
There are two papers which candidates should take in order to get an appropriate score in this syllabus. Paper 1 is a core paper with short answer questions.  that is worth 60% of the total grade. The other paper is a choice from Paper 2 and 3. Paper 2 is an alternative to coursework short answer question paper, that is based mainly on Unit 5 of the syllabus, this paper is worth 40% of the total mark. Paper 3 is a coursework investigation paper. This paper is a research and assessment directed towards Unit 6 of the syllabus with a maximum word limit of 3,000 words. This paper is also 40% of the grade.
Candidates can sit for these exams during  June and November sessions.
Download the syllabus:
You can order the course book through The IG Club bookshop. Just click here for more information.