As we mentioned before, we have more than 270 partners in 27 countries. We have many
universities in Europe including:
France
 Italy
 Hungary
 Netherlands
 Poland
 Portugal
 Spain
Why would you study in Europe?
 Learning a new a language
 Tuition fees are lower than other countries like USA & Australia
 Mixing between receiving proper education and enjoying the culture, museums,
historical areas of the country
 As countries in Europe are somehow close to eachother, you'll be able to travel to
different countries
Why would you study in one of the IG Club partner universities?
You'll study in English
 Wide range of majors especially Business majors like economics, marketing , finance,
accounting, etc. and other majors like Engineering, Graphic Design, Animation,etc
We have top ranked universities including universities of the best 150 universities
around the world
 You can study in Europe starting with a budget of 4000 EUR for tuition fees
Some of our universities have several campuses in different European countries so you
can study a semester in different European country.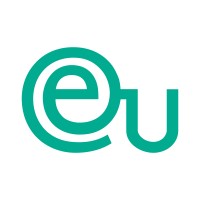 If you think you are interested in studying abroad you can take benefit of our free
advising sessions by filling this application form and we will contact you within a week
after registration to arrange a meeting.