As we mentioned before, we have more than 270 partners in 27 Countries including UK.
We have a wide range of universities and majors in UK.
Why would you study in UK?
High ranking university
 You will study in a country where residents speak English
 World Class facilities
 Sandwich year option( it's a year in the middle of your bachelor degree years that
allows you to take a break from studying and work in a reputable institution related
to your major).This provides higher opportunity to get a good job after you
graduate.
Why would you study in one of the IG Club partner universities?
We have a wide range of top ranking universities including University of
Manchester, Bristol University ( both are two of the best 100 universities around
the world), University of Liverpool, University of Leeds and much more.
 Our partner universities have a very wide and unique majors that might not be
available in other countries.
 We have many options for you even if you have 5 IGCSE only.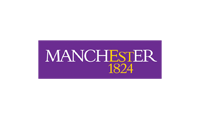 If you think you are interested in studying abroad you can take benefit of our free
advising sessions by filling this application form and we will contact you within a week
after registration to arrange a meeting.